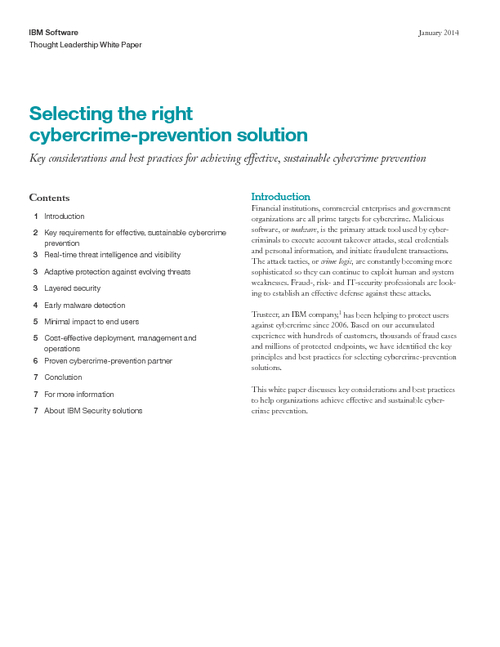 Financial institutions, commercial enterprises and government organizations are all prime targets for cybercrime. Malicious software, or malware, is the primary attack tool used by cybercriminals to execute account takeover attacks, steal credentials and personal information, and initiate fraudulent transactions.
The attack tactics, or crime logic, are constantly becoming more sophisticated so they can continue to exploit human and system weaknesses. Fraud, risk and IT security professionals are looking to establish an effective defense against these attacks.
This white paper provides an overview of:
Key requirements for effective, sustainable cybercrime prevention;
Adaptive protection against evolving threats;
Cost-effective deployment, management and operations.