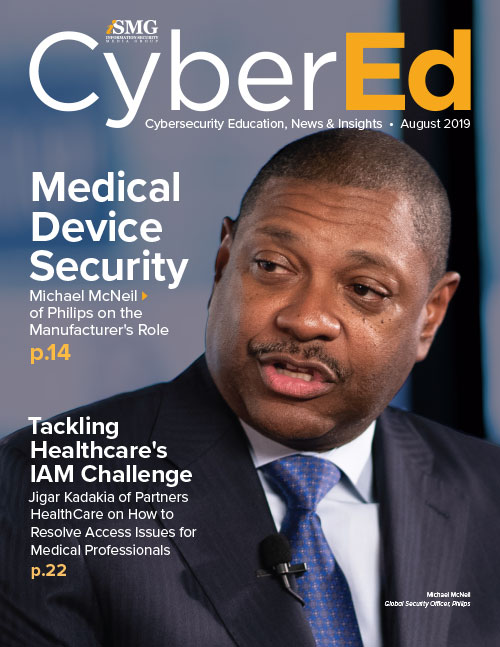 Medical device security: Awareness of this significant challenge has grown dramatically over the past few years. But Michael McNeil, global security officer at device manufacturer Philips, argues that cybersecurity is still years behind where it should be, so stakeholders are playing catch-up.
McNeil spoke recently at ISMG's Healthcare Information Security Summit in New York, and we had the opportunity to discuss the state of medical device security. "The medical device industry is still about 10 to 15 years behind what you would look at in the financial services sector," McNeil told me. "We're rapidly trying to work on that to improve that position."
Also, please check out our interview with Jigar Kadakia of Partners HealthCare on the unique challenges of identity and access management in healthcare. He goes into depth re: these issues, but to sum it up: "There are a lot of [IAM] challenges to make it better for physicians and nurses who treat the patients," Kadakia says.
In addition to these interview transcripts, check out the latest sessions we have added to our catalog of global content.