Accenture to Study EHR Interoperability
Scenarios Will Identify EHR Standards Needs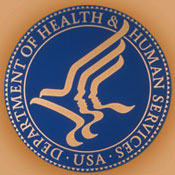 Federal authorities have taken another small step toward a goal of making electronic health records systems interoperable and paving the way toward secure national health information exchange.

The Department of Health and Human Services' Office of the National Coordinator for Health Information Technology has awarded a two-year contract to Accenture to help identify standards and specifications for facilitating health information exchange. The work could include identifying privacy and security issues as well addressing the need for patient consent for information exchange, says Rick Ratliff, global managing director at Accenture's Connected Health IT Solutions unit.

The Accenture contract's value is about $4.8 million, an ONC spokesman told HealthcareInfoSecurity.com.

ONC is taking a lead role in the HITECH Act electronic health record incentive program and is supporting efforts to develop statewide health information exchanges, ultimately leading to national exchange of information.
Health Information Exchange Issues
Accenture will develop real-world business scenarios, or use cases, that illustrate the need for standards to solve a health information exchange problem. For example, two early use cases likely will address how to distribute information to clinicians about a patient discharged from a hospital and how to collect information from multiple labs into an EHR system, Ratliff says.

Accenture's work is one piece of ONC's ongoing effort to develop what it calls a standards and interoperability framework. The office plans to use the framework to guide all its standards and interoperability projects. "The primary purpose of the framework is to help define a structured process to determine standards and interoperability requirements that will help to facilitate the wide-scale adoption of health information technology and the move toward the vision of a national health information network," Ratliff explains.

The interoperability effort will leverage existing standards, such as Health Level Seven, as well as identify the need to modify existing standards or create new ones, he adds.
Universal Exchange Language
Meanwhile, a presidential council has called for creation of a universal exchange language to help ease the exchange of EHRs and other information. Ratliff says the use cases Accenture develops might identify "requirements that a universal language would support."

ONC recently solicited comments on its proposed interoperability framework, which its Health IT Standards Committee will now develop. A workgroup of the Health IT Policy Committee is considering comments on the presidential council's report.