Wyoming Reports Breach Via Google
Search engine revealed personal data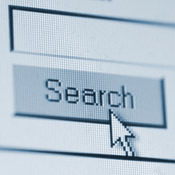 The Wyoming Department of Health reports that personal information about clients and applicants for the state's Children's Health Insurance Program, known as Kid Care, was improperly appearing in Google search results.

The department was notified of the problem Feb. 4 and immediately shut down the Web site involved. The files that Google was searching also were removed from the site.

Although no health records were compromised, "personal information, such as addresses and children's Social Security numbers provided by clients and applicants of the Wyoming Kid Care CHIP program, may have been exposed," said Brent Sherard, director of the health department.

"We are still investigating exactly what happened and do not yet have all the answers," said Lee Clabots, the department's deputy director for administration. "However, we do know the problem was not caused by intentional wrongdoing."

The health department reached out to about 5,000 affected families on Feb. 5 via automated phone calls to notify them about the situation and will follow up with a letter, according to a news release. The state also will offer these families free credit-monitoring service.