Application Security , Cloud Security , Next-Generation Technologies & Secure Development
Wiz Raises $300M on $10B Valuation to Safeguard Cloud Data
Despite Tough Economy, Wiz Quadruples Workers, Boosts Valuation by $4B in 16 Months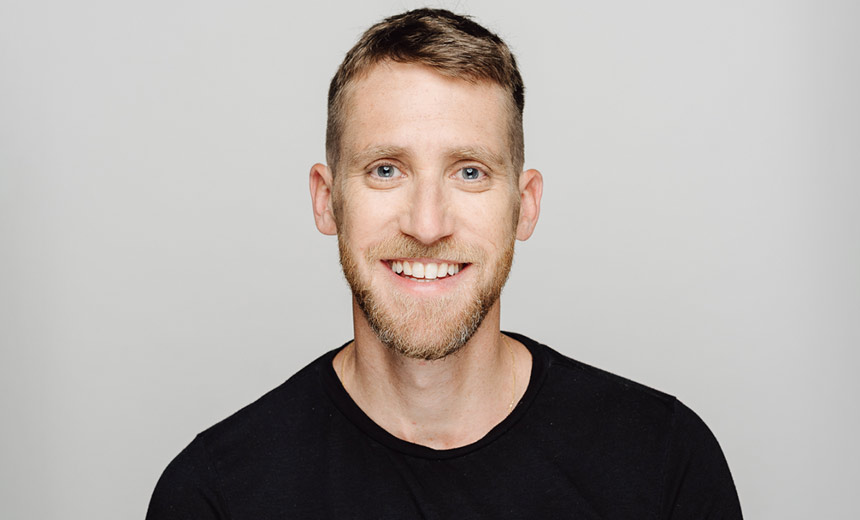 Wiz has become the most valuable venture-backed cybersecurity company in the world, raising $300 million on a $10 billion valuation just three years after its founding.
See Also: Cybersecurity for the Board: How to Present the Right Info
The New York-based startup will use the Series D proceeds to guard more complex cloud environments, fulfill heightened global demand for cloud cybersecurity, and keep pace with increased corporate data moving to the cloud. The round was led by Lightspeed Venture Partners and Greenoaks Capital Partners, and it comes just 16 months after Wiz received $250 million of Series C funding at a $6 billion valuation.
"We are extremely proud of our growth rate in terms of number of customers, sales and valuation, especially in view of the current market conditions for global high tech," Wiz co-founder and CEO Assaf Rappaport says in a statement. "While there are many cybersecurity offerings in the market, Wiz's explosive growth proves that organizations are choosing our platform."
Wiz plans to use a portion of the $300 million to open new offices in Dallas, Austin and Washington, D.C., and to help the U.S. government secure the nation from cyberattacks. The company was founded in Tel Aviv by the creators of cloud access security broker Adallom and today has more than 650 employees in the United States and Israel. That's nearly quadruple the 168-person headcount Wiz had just 16 months ago (see: Wiz CEO on the Need to Consolidate Cloud Security Technology).
"Just two years ago, securing the cloud environment meant relying on a scattered collection of point solutions and add-ons. But today, Wiz has built a comprehensive cloud-native platform that gives customers actionable insights within minutes," Greenoaks Partner Patrick Backhouse says in a statement. "We rarely see a business gain traction or garner customer love so quickly."
The World's Most Valuable Cybersecurity Startup
The Series D round makes Wiz the only security vendor to publicly disclose a higher valuation during the economic downturn aside from cyber insurance startup Coalition, which boosted its valuation from $3.5 billion in 2021 to $5 billion in July 2022. Others have seen their valuation move in the opposite direction. Snyk lowered its market cap from $8.5 billion in September 2021 to $7.4 billion in December 2022.
"In these times, the best companies are actually growing. The best companies are actually winning."
– Assaf Rappaport, CEO, Wiz
Two late-stage startups have obtained debt financing to avoid having to get a new valuation in the down economy. Arctic Wolf and Netskope issued $401 million of convertible notes in October 2022 and January 2023, respectively. Firms planning to do an initial public offering in 2022 or 2023 needed to come up with a new plan after rising interest rates and inflation made going public virtually unfeasible.
"The customers behind our $100 million in ARR are the thought leaders of the world. These are the Fortune 500, the Fortune 100, the biggest cloud players in the world," Rappaport told Information Security Media Group in an interview published earlier this month. "These organizations are less impacted by the market than midmarket or SMB companies that other vendors are very focused on."
Rappaport wasn't immediately available for additional comment on Wiz's Series D funding round (see: How to Mitigate Emerging Security Threats Against the Cloud).
The latest funding propels Wiz past Tanium to become the most valuable venture-backed cybersecurity company in the world. Tanium had held that distinction since June 2020, when it notched a $9 billion valuation. Sitting behind Wiz and Tanium are Lacework, which has an $8.3 billion valuation; Netskope, which maintained a $7.5 billion valuation; and Snyk, which dropped its valuation to $7.4 billion.
Wiz's $10 billion valuation means the company is worth more than all but seven publicly traded pure-play cybersecurity vendors. Only Palo Alto Networks, Fortinet, CrowdStrike, Zscaler, Check Point, Gen Digital and Okta have a valuation exceeding Wiz's.
"Yes, there is risk of recession," Rappaport told ISMG. "There are multiple risks in operating in this turbulent time. But the way we look at it at Wiz is: We believe that the opportunity is even bigger. In these times, the best companies are actually growing. The best companies are actually winning. And that's why we're continuing to grow in this time."
Consolidating the Cloud Security Market
Wiz says it has significantly expanded its cloud platform over the past year to cover container security, Kubernetes security, data security posture management and cloud detection and response. This has enabled customers to consolidate their vulnerability assessment, data security and permission analysis systems for both security and development teams, according to the company (see: New Strategies for Cloud Vulnerability Management).
"What helped us reach this $100 million annual recurring revenue milestone in such a fast way is thinking about the cloud security problem as a platform," Rappaport told ISMG. "Our approach to the market is: Bring all the signals into one place, reduce the noise, build trust with the developers and the DevOps teams, and bring them only what's top of mind or important to them."
Thirty-five percent of Fortune 100 companies are Wiz customers including BMW, Merrill Lynch and Morgan Stanley, with other notable clients include Salesforce, Slack, Colgate and Blackstone, according to the company. The company is backed by Starbucks owner Howard Schultz, and expects to continue its expansion in Europe, the Middle East and Africa as well as Asia-Pacific with the Series D funding.
Wiz was recognized earlier this month by G2 as the best security product for 2023 based on customer reviews. The company's cloud security posture management technology beat out Okta Workforce Identity, JumpCloud's cloud directory services, IBM Security QRadar SIEM and the CrowdStrike Falcon Endpoint Protection Platform, which comprised the rest of G2's top five.