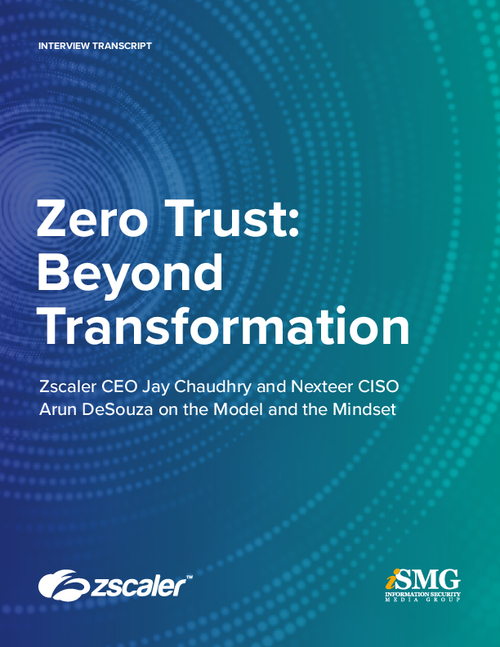 Applications, the network, security - they all have been affected by the seismic changes of the past year, and they drive the need for adopting the "zero trust" model. Zscaler CEO Jay Chaudhry and Nexteer Automotive CISO Arun DeSouza discuss the necessary mindset shift.
In this eBook as part of ISMG's RSA Conference 2021 coverage, Chaudhry and DeSouza discuss:
Why zero trust requires an architectural approach;
Zscaler's three core tenets of zero trust;
The mindset shift that is necessary.