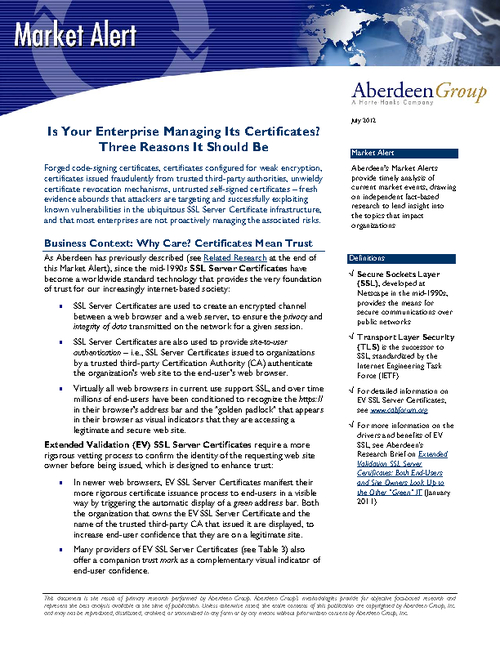 A recent Aberdeen Group Market Alert offers in-depth analysis about how attackers are targeting and successfully exploiting known vulnerabilities in the certificate infrastructure, and why most enterprises are not managing the associated risks.
Download the Market Report to learn:
Why certificates are the foundations of business trust
What risks Flame and MD5 pose for you
How prevalent weak encryption keys are
How attackers breached the certificate infrastructure
Next steps for risk remediation
Download this valuable market alert now, "Is Your Enterprise Managing Certificates? Three Reasons It Should Be" to learn more about why poorly managed certificates are unacceptably risky.