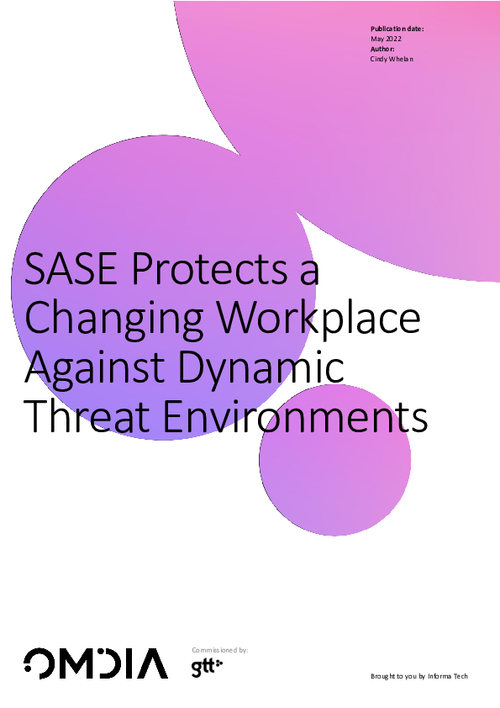 The COVID-19 pandemic raised the stakes for enterprise network security. Home offices, remote work, and the adoption of cloud-based business applications opened new attack surfaces for cybercriminals. Distributed denial-of-service (DDoS) attacks, malware, ransomware, and other criminal and disruptive activity increased during the pandemic.
The concept of secure access service edge (SASE) appeared in 2019, integrating network and security functions more tightly to support today's distributed business environments across public cloud, remote workers, and mobile endpoints.
Download this whitepaper to learn more.