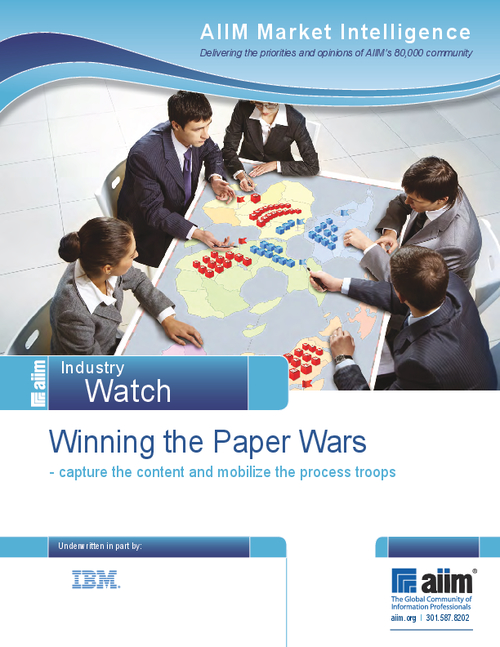 Almost all business improvement initiatives can be augmented by a paper-free project, and as we will see in this report, the paybacks can be dramatic in terms of improved response times and greater productivity of back-office staff. Extending capture to mobile devices provides even closer coupling to back-office workflows. And yet the progress being made towards paper-free processes is very slow. Most organizations have yet to address more than 5% of the possible processes that could be given the flexibility, visibility and efficiency that are characteristic of electronic workflows.
This report will illustrate:
reasons for this poor progress;
measure the adoption of digital mailrooms;
chart the progress of mobile capture;
show which processes are the most effective for paper-free working.