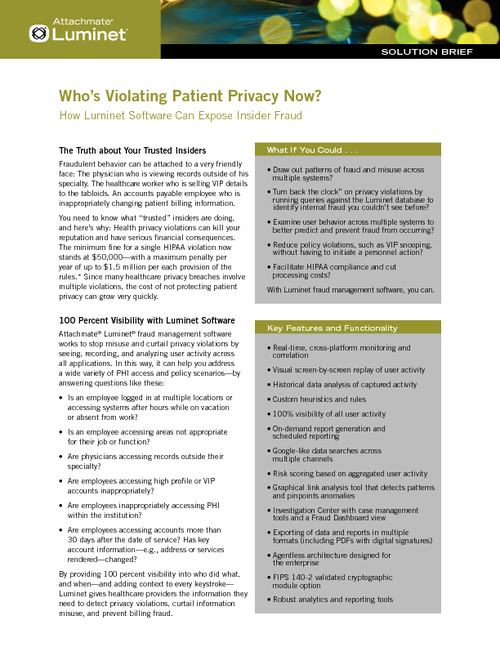 How Luminet Software Can Expose Insider Fraud
Fraudulent behavior can be attached to a very friendly face: The physician who is viewing records outside of his specialty. The healthcare worker who is selling VIP details to the tabloids? An accounts payable employee who is inappropriately changing patient billing information.
You already know the bad news: Unchecked health privacy violations can kill your reputation and have serious financial consequences. Here's the good news: New technology from Attachmate can stop unscrupulous insiders in their tracks.
This solution brief tells how Attachmate® Luminet® fraud management software works to stop misuse and curtail privacy violations by seeing, recording, and analyzing user activity across all applications.