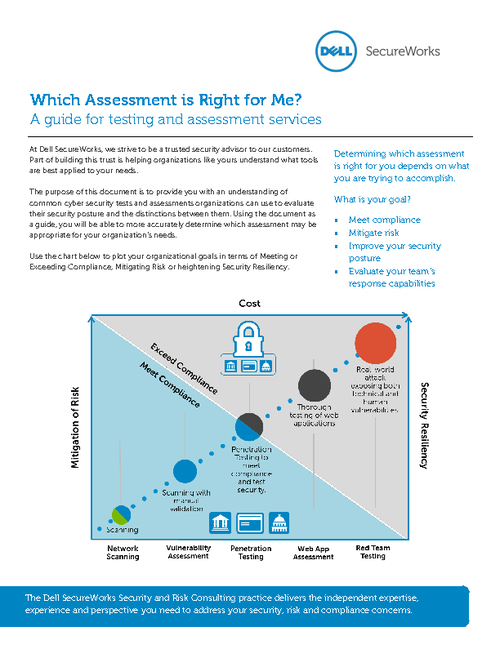 This document provides you with an understanding of common cybersecurity tests and assessments organizations can use to evaluate their security posture and the distinctions between them. It will help you more accurately determine which assessment may be appropriate for your organization's needs.
Use this white paper to plot your organizational goals in terms of:
Meeting or exceeding compliance;
Mitigating risk;
Heightening security resiliency.