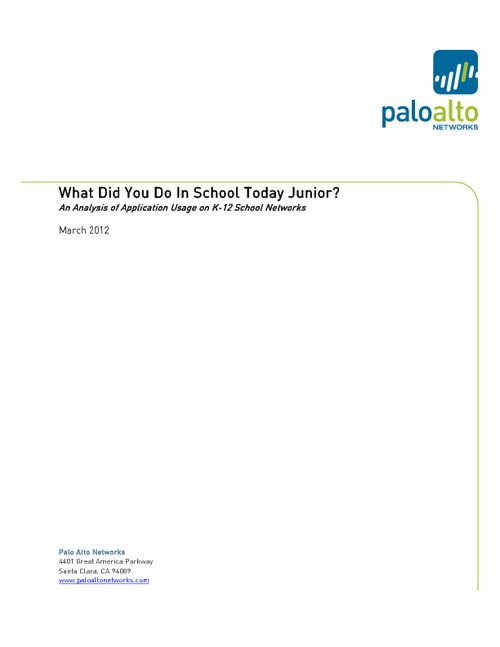 Schools are embracing the use of technology to cut costs, to perform research, roll out computer-based classes and exercises and to compete for students. At the same time, the school administration is being asked by parents, state, local, regional or even federal governments to make sure that students and faculty are kept safe from cyber criminals and inappropriate content.
The findings, based on live K-12 traffic, shows that student application usage is similar in pattern to those found on enterprise networks. Taken at first glance, the similarities are not interesting. However, when the user-base is comprised of teenagers or younger, then the similarities, combined with the level of sophisticated application usage make the general finding somewhat startling.
This white paper provides an overview of:
Tools that enable circumvention;
How browser-based file sharing is used;
What K-12 schools need to deploy to provide visibility into applications on the network.