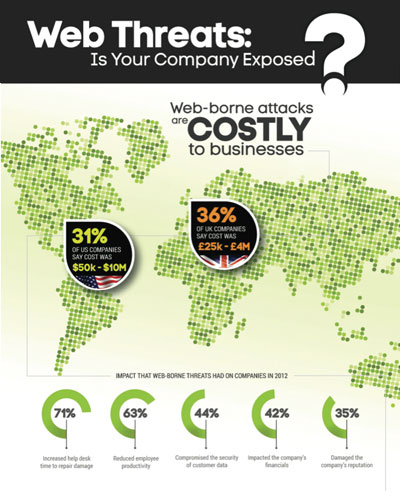 This infographic gives a quick visual representation of some of the key findings of recent Webroot research on web security in the U.S. and UK. The findings highlight the significant costs that web threats pose to businesses - such as increased help desk support - and the risks especially for companies with no web security installed. It also offers some quick recommendations for protecting against these threats.
Among the major points:
Phishing is the most prevalent web-borne cyber-attack;
8 in 10 companies experienced one or more types of web-borne attacks in 2012;
71% of companies say web-borne threats increased help-desk time.