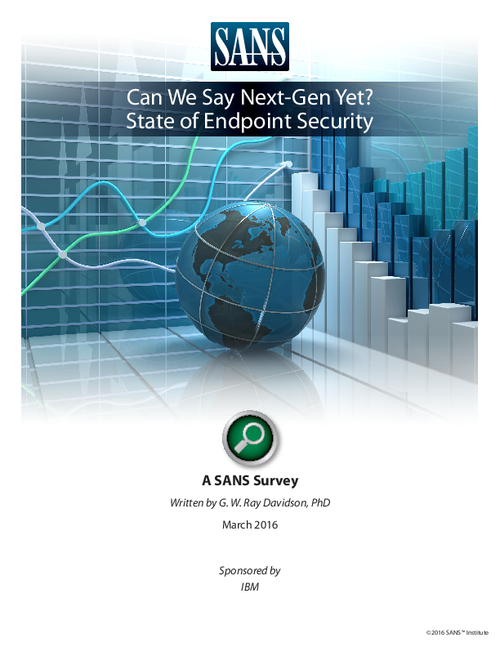 The perimeter continues to dissolve, and the definition of endpoint is evolving, according to results of the SANS 2016 Endpoint Security Survey, now in its third year. In it, respondents say their organizations continue to connect new and different types of endpoints, including point-of-sale (POS) devices, printers, mobile devices, building security systems and even wearables to their networks.
Download this whitepaper and learn key takeaways from the survey such as:
44% of those surveyed had one or more of their endpoints compromised in the past 24 months;
27% detected breaches through third-party notification;
21% used threat intelligence to detect breaches.