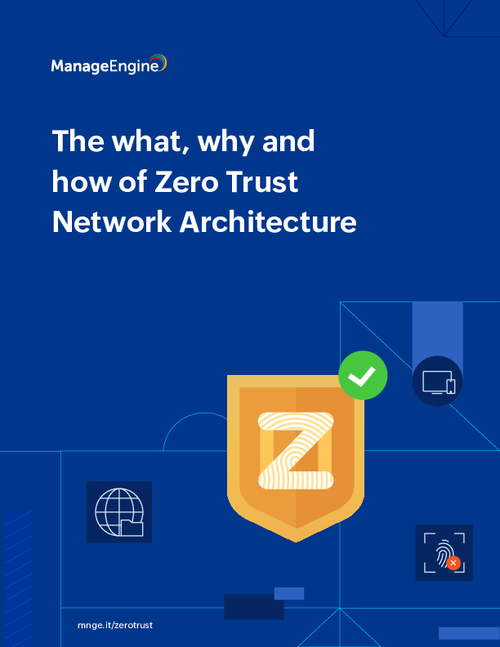 As per Gartner's Predictions 10% of Large Enterprises will have a mature and measurable Zero-Trust Program in Place by 2026. 86% of enterprises feel unsecured access to private applications by third parties partners/ contractors are one of the top security concerns they want to address with Zero Trust solution.
This E-book, will discuss actionable steps towards implementing a Zero Trust Security which is not only just a network micro segmentation or identity and access management. It's a holistic approach towards security.
Download this E-book and learn:
Trust algorithms: How a Zero Trust system "thinks";
Possible Zero Trust deployment methods;
The Zero Trust eXtended ecosystem.