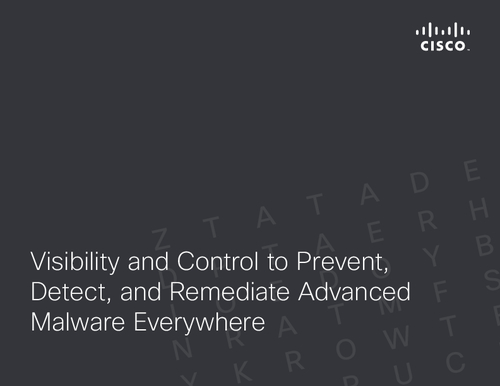 Fighting malware today requires more than point-in-time security tools alone. It takes only one threat to evade detection and compromise your environment. Furthermore, point-in-time detection provides no insight into the scope of a breach after it has happened, leaving you blind and unsure of how to respond and contain the threat.
Download this whitepaper to explore the capabilities of Advanced Malware Protection, including:
Global threat intelligence to strengthen network defenses
Advanced analysis engines to block malicious files in real time
The ability to continuously analyze file behavior and traffic in order to uncover threats faster
These capabilities provide visibility into potential threat activity and the control to rapidly contain and remediate malware. You get integrated protection before, during and after an attack across the extended network.