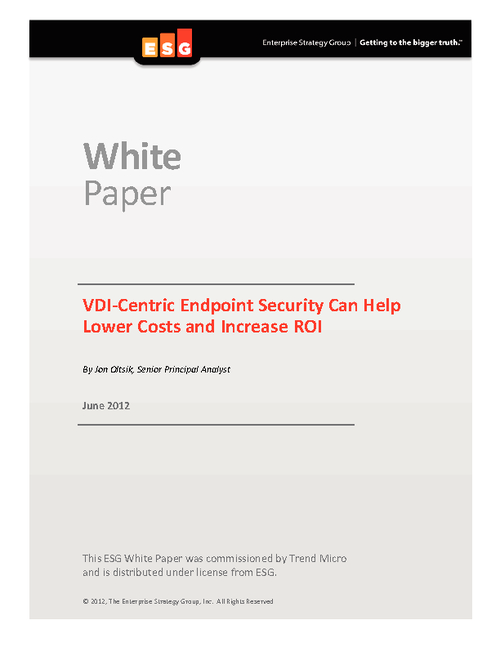 Over the past few years, however, the endpoint computing model has begun to change in several ways. One visible new endpoint computing model is called Virtual Desktop Infrastructure (VDI). Instead of running the Windows operating system and applications and storing files locally on a physical PC device, VDI serves up desktop images as a managed service typically running on servers in data centers.
Is Virtual Desktop Infrastructure (VDI) gaining momentum or does it represent yet another empty threat to Wintel hegemony? VDI carries many benefits around business agility, but can be costly to deploy.
This white paper highlights:
Why many organizations are moving forward with VDI;
The positives and negatives of VDI security;
Why Organizations need VDI-centric endpoint security;
How security impacts VDI costs and ROI.