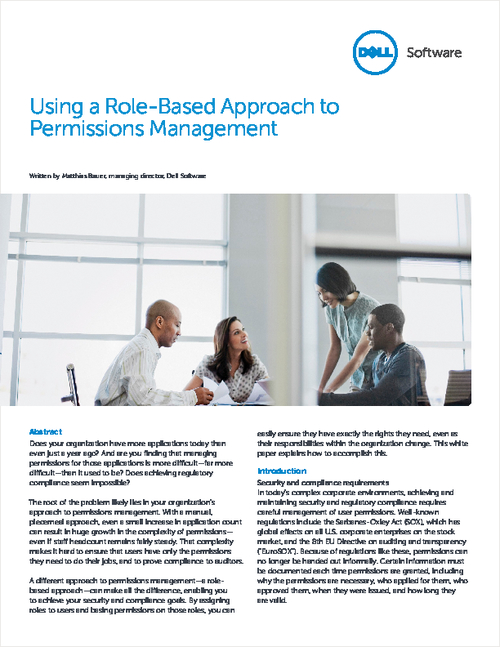 Does your organization have more applications today than even just a year ago? And are you finding that managing permissions for those applications is more difficult - far more difficult - than it used to be? Does achieving regulatory compliance seem impossible?
The root of the problem likely lies in your organization's approach to permissions management. With a manual, piecemeal approach, even a small increase in application count can result in huge growth in the complexity of permissions - even if staff headcount remains fairly steady. That complexity makes it hard to ensure that users have only the permissions they need to do their jobs, and to prove compliance to auditors.
A different approach to permissions management - a role-based approach - can make all the difference, enabling you to achieve your security and compliance goals. By assigning roles to users and basing permissions on those roles, you can easily ensure they have exactly the rights they need, even as their responsibilities within the organization change. This white paper explains how to accomplish this.