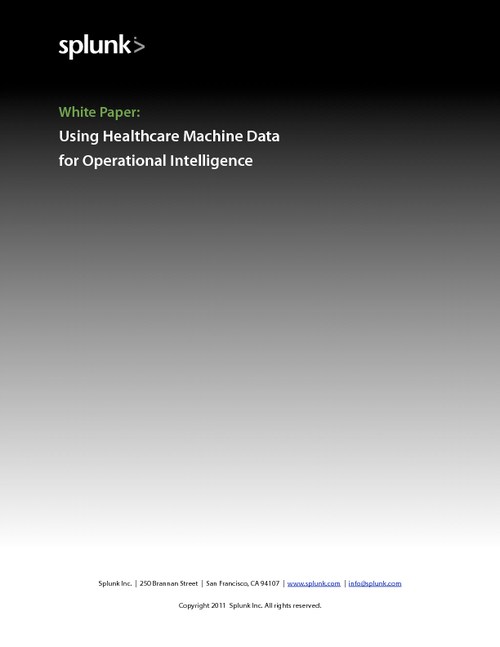 Healthcare data is generated by numerous systems and in a wide variety of formats. Add to this an ever changing IT vendor technology landscape and it's no surprise that most healthcare applications do not conform to a single data format. With so many unique formats to contend with, managing this data and deriving value from it represents an ongoing struggle for healthcare industry IT professionals.
This whitepaper explores how Splunk can:
Uniquely bring together the terabytes of structured and unstructured data already available from the applications in a healthcare facility
Provide insights into some of the most pressing challenges facing the healthcare sector: lowering costs, providing better patient outcomes, catching fraud, and assisting with HIPAA compliance.