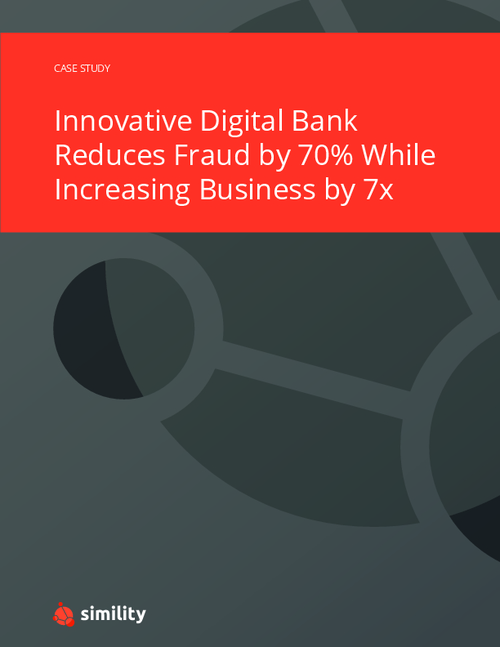 A leading mobile-based financial services company sought out fraud prevention tools. In the past, fraudsters used that company's customer accounts to funnel money via stolen identities. But with advanced device fingerprint technology, the company could detect multiple accounts created from the same device and suspend them before a single stolen payment was processed. Any related activities by the fraudulent device were made available to the fraud analysts to catch unusual transaction patterns per device.
Take a look at this case study that provided an end-to-end solution with customized models to learn more about:
Why the company turned to this particular fraud prevention solution with machine learning;
How they reduced fraud by 70 percent while increasing business sevenfold;
How they achieved a dramatic reduction in manual reviews.