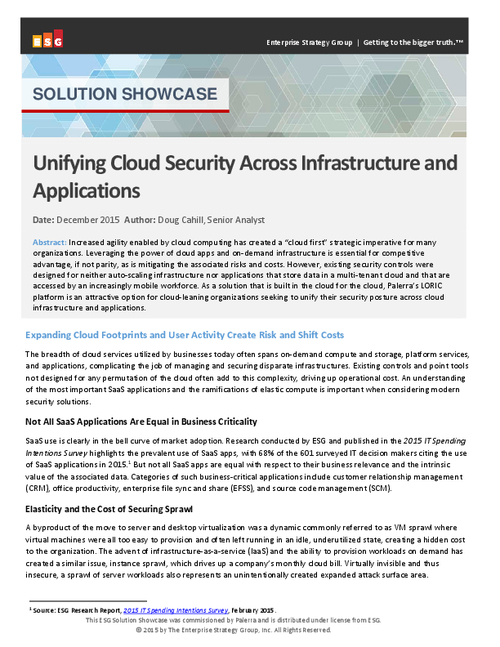 Increased agility enabled by cloud computing has created a "cloud first" strategic imperative for many organizations. Leveraging the power of cloud apps and on-demand infrastructure is essential for competitive advantage, if not parity, as is mitigating the associated risks and costs. However, existing security controls were designed for neither auto-scaling infrastructure nor applications that store data in a multi-tenant cloud and that are accessed by an increasingly mobile workforce.
Download this white paper to explore
The threats enterprises cloud security strategy must be wary of with cloud service offering "from anywhere, from any device, and at any time";
How to gain visibility and control across enterprise cloud footprint;
Why Modern cloud security service must be architected to span enterprise entire cloud service footprint spanning IaaS, PaaS, SaaS.