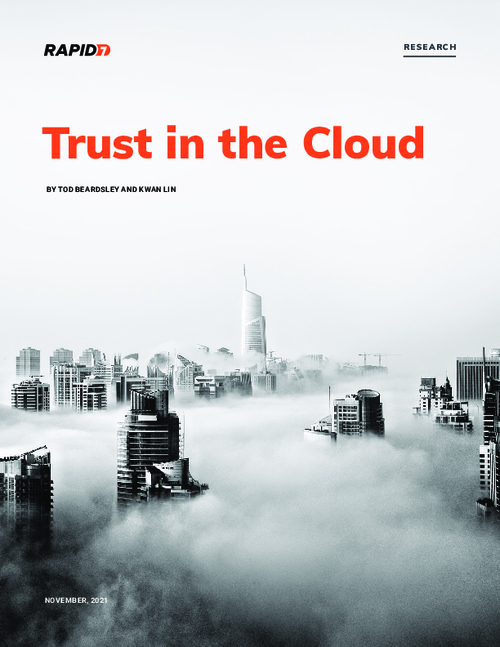 Rapid7 recently surveyed IT & security professionals to gain some insight into what cloud security solution customers might be feeling when it comes to automating security solutions.
This paper looks closely at these issues of belief, trust, and reliance in and on cloud security automation, and makes the case that automating security monitoring, reporting, and remediation is generally perceived as a reliable and trustworthy feature of any mature cloud computing environment.
Explore the paper for facts & more details on trust in cloud, automation , implementation & more.