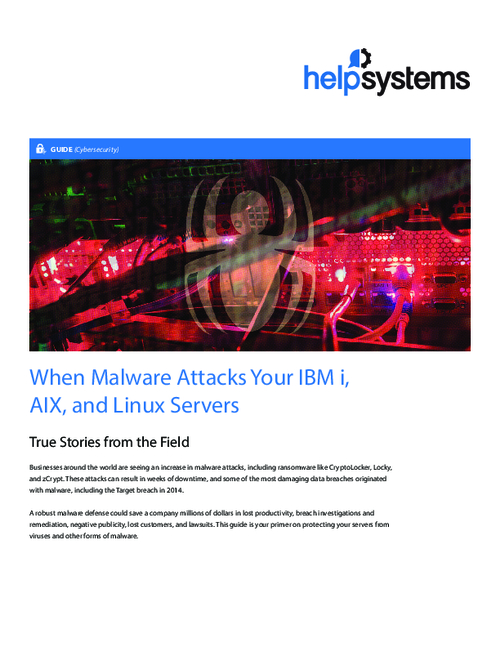 Server-level protection from viruses and malware is essential, and PC-based tools won't cut it. Malware attacks are increasing, including ransomware like CryptoLocker, Locky, and zCrypt. Businesses know it's essential to protect PCs from malicious programs, but many don't realize the value of server-level protection until the damage is done.
Download this whitepaper to learn more about:
The real-world consequences of malware attacks on servers and why PC anti-malware programs fall short for Linux;
What solutions will protect mission-critical servers from viruses and malware;
Useful tips for protecting your system.