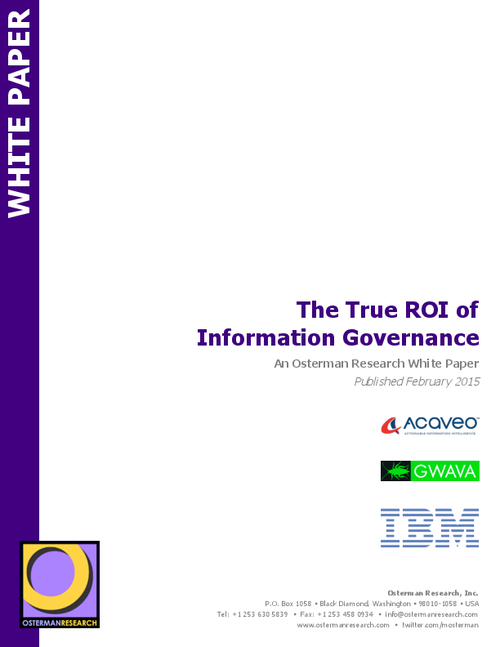 According to various industry articles and vendor marketing materials, most organizations are struggling with the problem of too much electronic data - how much of it there is, what it contains, who has access to it, where it is currently stored, and how long it should be kept. In other words, how to govern it more effectively.
To tell you the truth, they're right.
The sheer volume of information, combined with the speed of its accumulation (velocity) and the lack of effective management is at the root of the problem. This surplus of electronically stored information (ESI) is, in reality, driving up the cost of storage, raising the cost and risk of eDiscovery and regulatory compliance, negatively impacting employee productivity, and raising the prospect of intellectual property theft and Personally Identifiable Information (PII) leakage.