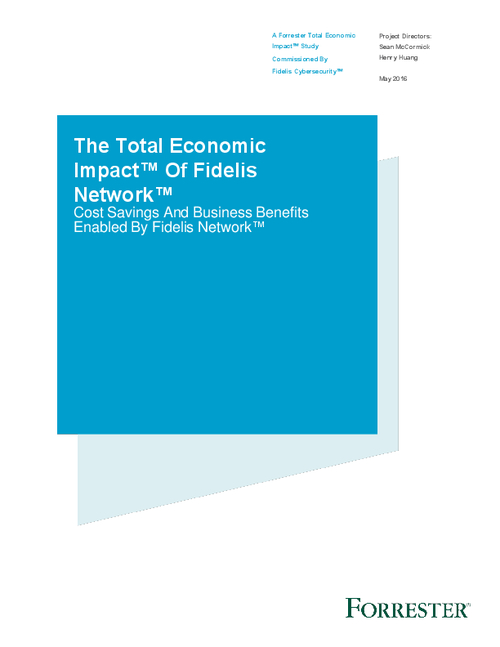 "The overall Fidelis solution brings a level of tight-knit integration between multiple network security capabilities and eliminates the complexities you would see when combining other products."
For this Total Economic Impact study, Forrester interviewed and surveyed several existing Fidelis customers with multiple years of experience using Fidelis Network. Download this complimentary report to learn how these customers partnered with Fidelis to increase their efficiency in investigating and resolving threats, as well as dramatically reduce their risk exposure on their network security.
Key Forrester findings:
170% return on investment;
35% reduction in risk exposure;
Payback period of 7-8 months.