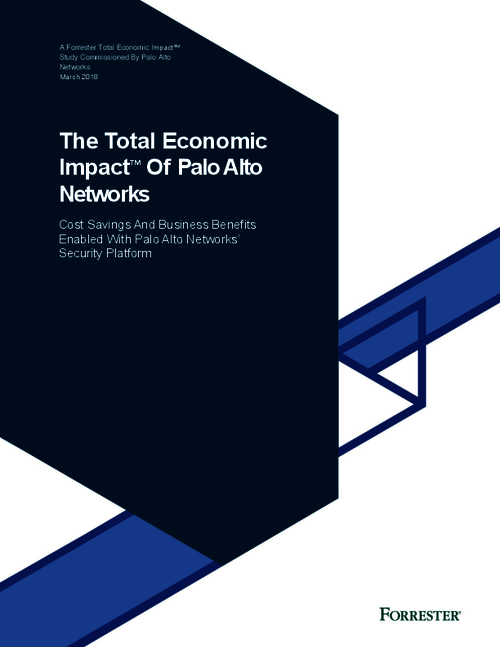 Palo Alto Networks provides an enterprise security platform that help its customers protect and defend their data assets with highly effective tools at the network, data center, and endpoint levels. Palo Alto Networks commissioned Forrester Consulting to conduct this Total Economic Impact (TEI) study to examine the potential return on investment (ROI) enterprises may realize by deploying a spectrum of Palo Alto Networks products. This case study offers readers with a framework to evaluate the potential financial impact of the offering on their organizations.
See Also: How Tri-Counties Regional Center Secures Sensitive Files and Maintains HIPAA Compliance
Download this whitepaper to read exclusive insights on:
Security Management Savings From An Integrated Platform;
End User Productivity Recovery;
IT Help Desk Utilization Avoidance;
Alternative Capability Purchase Avoidance Flexibility.