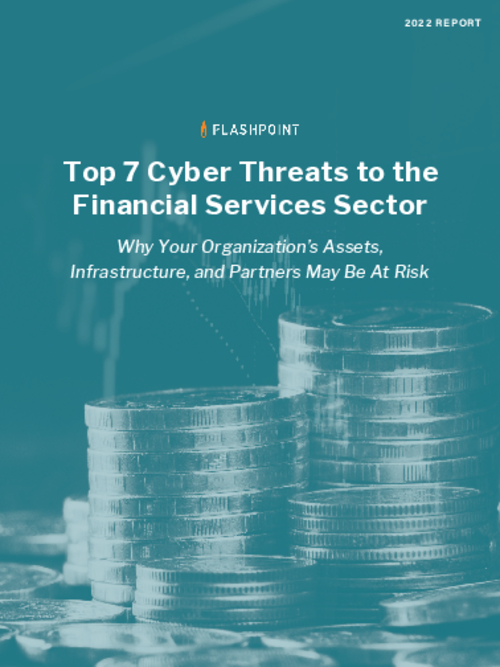 In our latest report, we detail seven primary cyber threats that organizations across the financial services sector will face in 2022. Some of them, such as ransomware, are not new but nevertheless remain a serious threat. Others, such as decentralized finance (DeFi) and cryptocurrencies, are newer, so to speak, and showcase how threat actors rely on blockchain technology to secure their perceived anonymity.
New or not, one thing is for certain: Businesses across the financial sector—and peripherally their partners and customers—are in a constant battle against an increasingly sophisticated and ever-evolving threat landscape.
Download this report to learn:
What threats are anticipated to be the most prominent, malicious, and sophisticated;
Which threats had dominant or emergent presence in Flashpoint's data collections;
Their impact in the current cyber threat ecosystem.