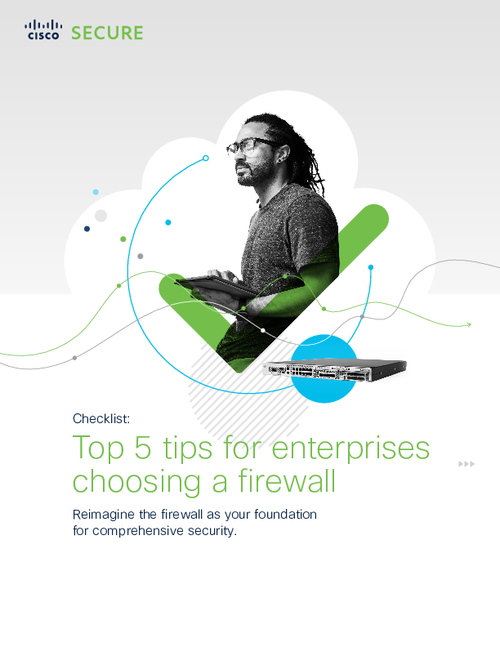 Investing in a firewall should meet your needs for today and for the future. Learn the top 5 tips for enterprises choosing a firewall to help secure your organization.
Read "Top 5 Tips for Enterprises Choosing a Firewall" to learn about:
Confidently securing your business with a broad, integrated, and open security platform.
Exploring cloud-based management and how it helps security teams cut complexity and align policies.
Selecting a vendor that supports your team for now and what's next.