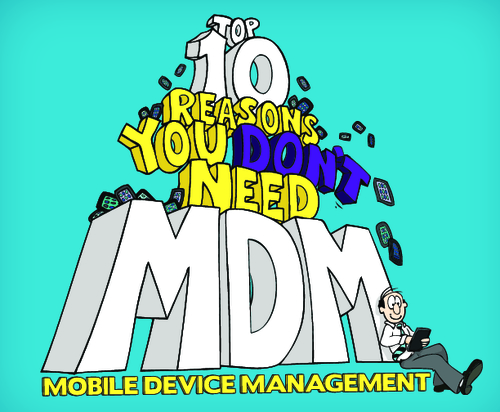 There are those in your organization who buy into the hype, who believe that there are employees who want to use these new types of devices to be mobile, to actually do work on any device from any location. These people, often CEOs and other business leaders will try to convince you that your organization needs a way to support, sustain and grow this movement toward mobility. They will tell you that mobility is part of a new way of doing business that will save the organization money and increase agility. They will tell you that workers should be enabled and even encouraged to bring their own devices to work and to use those same devices for both business and personal activities. That these young upstarts, called Gen Y or Millennials, demand this mobile freedom. That you, as an IT professional or administrator, should put in place solutions that support these types of activities by coordinating mobile device management, security, policies, usability and scalability. They will tell you that you need to deploy a solution for mobile device management (MDM). Even though companies such as Fiberlink make it easy to centralize the management and security of mobile devices of all shapes and sizes, that is no excuse for capitulating to the whims of the masses to bolster your career by trying to be hip, trendy, and au courant.
Download the White Paper to explore:
How your industry is immune to oversight and regulation;
How businesses run best when they are completely uninformed;
How to disregard the full potential of all technology to promote business efficacy.