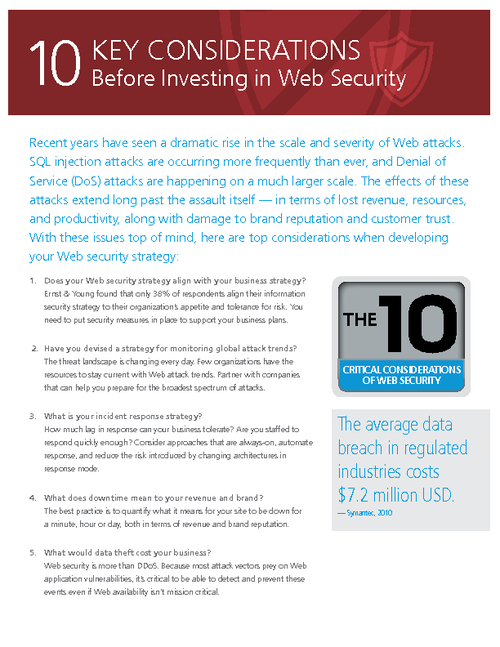 Recent years have seen a dramatic rise in the scale and severity of web attacks. SQL injection attacks are occurring more frequently than ever, and Denial of Service (DoS) attacks are happening on a much larger scale. The effects of these attacks extend long past the assault itself - in terms of lost revenue, resources, and productivity, along with damage to brand reputation and customer trust.
This white paper highlights:
The top considerations when developing your web security strategy;
The steps to take before you invest.