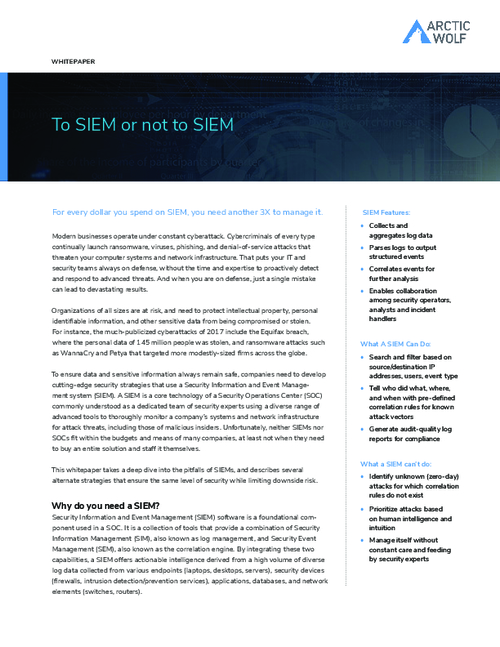 Every organization-no matter the size-has data, network, IP, and other information to protect. When implemented well, SIEM (Security Information and Event Management) is a great tool that can identify threats, protect your information and keep your business secure.
But there's a catch: a SIEM requires constant effort to sustain, and must be tweaked and monitored by expert staff. Without such ongoing activity, the SIEM will produce a slew of false positives, overwhelming analysts, and miss actual threats, exposing the business.
Download this whitepaper to discover the top 5 reasons why SIEM can be a bad choice for mid-market companies, including a few of the following:
The amount of resources needed to manage a SIEM
The complexity associated with deploying, administering, and operating a SIEM
The upfront cost of a SIEM and hidden costs that appear later
The whitepaper also explores SIEM alternatives, which can provide superior protection with reduced effort and costs.