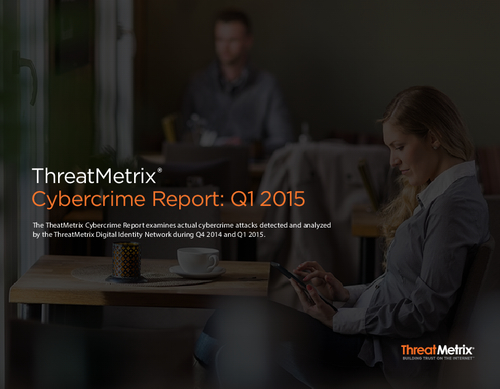 The latest ThreatMetrix Cybercrime Report is based on actual cybercrime attacks from October 2014 to March 2015 that were detected by the ThreatMetrix Digital Identity Network during real-time analysis and interdiction of fraudulent online transactions. The Network provides unique insight into legitimate end customers' "digital identities," even as they move between applications, devices and networks. The report highlights representative key market trends, including a focus on financial services and an in-depth view of cybercrime trends in the mobile channel.
Key highlights include:
Fraudsters are using new techniques and methods to automate cybercrime attacks that use customer data made available from breaches;
More than 11.4 million "spoofing" or impersonation fraud attempts were identified by ThreatMetrix during the period covered by this report;
Trust is critical for conversion and customer loyalty. With record online and mobile commerce transactions, consumers overwhelmingly return to their favorite sites;
Mobile usage continues to grow, accounting for more than 30% of all transactions, leading to proliferation of mobile fraud.