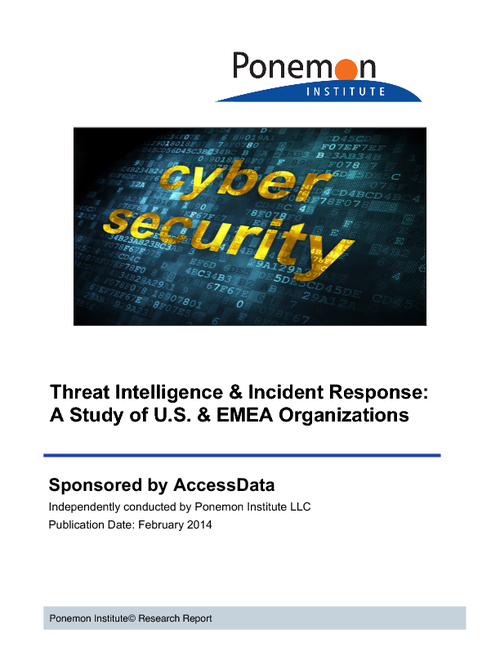 Threat Intelligence and Incident Response: A Study of U.S. and EMEA Organizations, sponsored by AccessData, surveyed 1,083 CISOs and security technicians in the United States and EMEA about how their companies handle the immediate aftermath of a cyber-attack and what would help their teams more successfully detect and remediate these events.
Learn the unsettling truth about how limited today's information security departments really are when it comes to defending their domains, including:
What percentage of cyber attacks are never detected?
How many organizations are incapable of leveraging threat intelligence to defend against cyber attacks?
How often is root cause analysis a total failure?
How many believe they can detect mobile device threats and investigate?