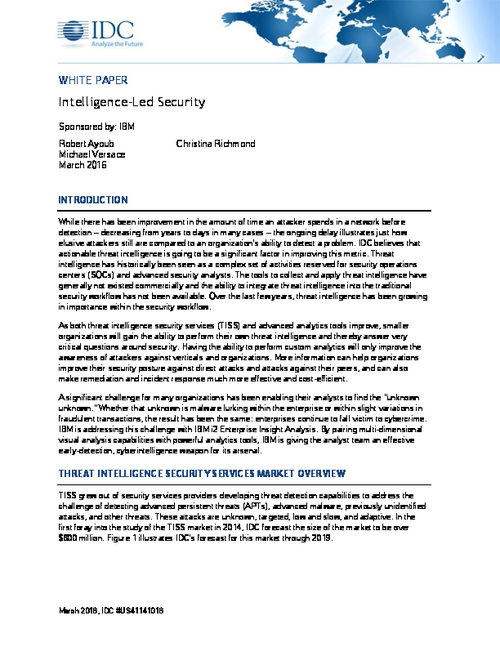 A significant challenge for many organizations has been enabling their analysts to find the "unknown unknown." Whether that unknown is malware lurking within the enterprise or within slight variations in fraudulent transactions, the result has been the same: enterprises continue to fall victim to cybercrime.
Download this whitepaper and learn how:
A public/private information sharing entity utilizes threat intelligence;
An insurance company's fraud investigation unit integrated threat intelligence into is security program;
How your organization can utilize these same techniques.