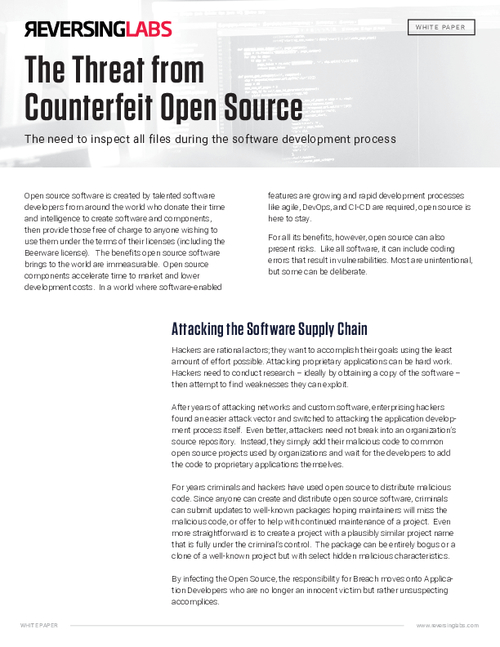 Open source software is created by talented software developers from around the world who donate their time and intelligence to create software and components, then provide those free of charge to anyone wishing to use them under the terms of their licenses (including the Beerware license).
The benefits open source software brings to the world are immeasurable. Open source components accelerate time to market and lower development costs. In a world where software-enabled features are growing and rapid development processes like agile, DevOps, and CI-CD are required, open source is here to stay.
Download this whitepaper to learn the need to inspect all files during the software development process.