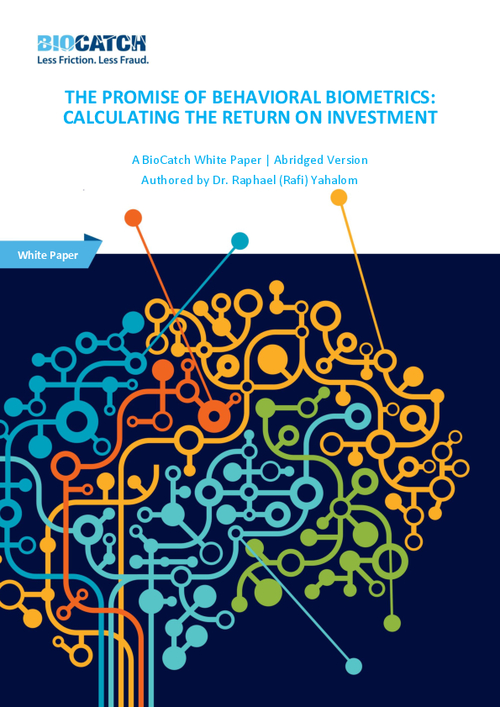 Behavioral biometrics has been getting a lot of attention recently due to its ability to uniquely address the challenges posed by social engineering, account takeovers and malware. It is already considered the third most popular biometric technology (after finger and face) and tied with iris.
Nonetheless, as an emerging technology, many questions remain on the effectiveness of behavioral biometrics and how to calculate its return on investment.
Download this whitepaper which examines many aspects of behavioral biometrics including:
How it utilizes Continuous Authentication by analyzing multiple characteristics of the interaction between each individual user and an application or device;
How it offers significant business-value benefits including detecting a large variety of fraudulent requests with high accuracy and minimizing false alarms;
How to calculate the monetary value of utilizing behavioral biometrics while exploring less-quantifiable values such as user satisfaction.