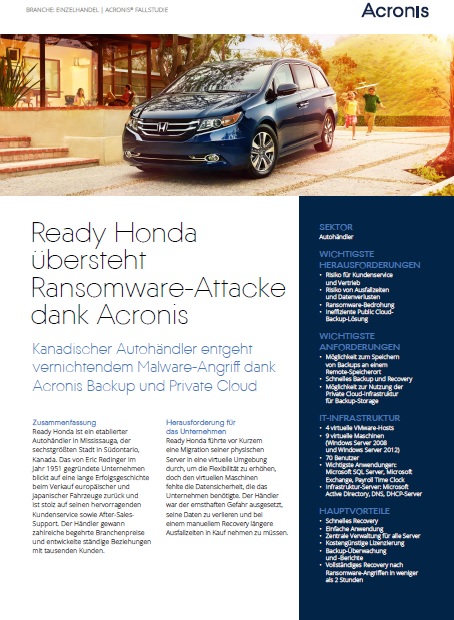 Technology can be both friend and foe to the automotive industry. According to recent studies, one hour of downtime alone can cost $22,000 - and businesses face up to 800 hours of downtime annually. That could be $17.6 million in losses, reputational damage not withstanding.
While many new technologies offer advances, new risks evolve simultaneously. In its 65 years in business, Ready Honda had experienced several costly hardware failures and data loss incidents. They needed an efficient solution that would:
Provide secure backup and storage;
Support disaster recovery;
Enable local IT staff to recover virtual machines within just 4 hours.
Find out how Ready Honda navigated roadblocks to find an innovative, flexible backup and disaster recovery solution that met all of its requirements.
This Whitepaper is in German