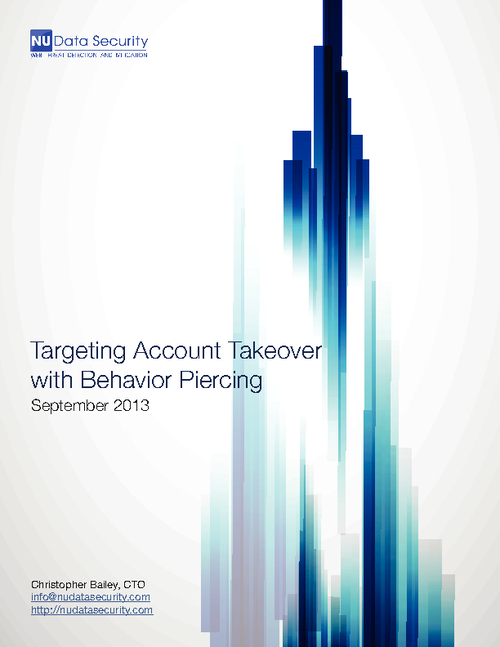 Account takeover is becoming more prevalent and difficult to combat as data breaches increase and phishing scams continue to evolve. In this white paper, NuData Security examines the recent trends relating to account takeover and makes recommendations in protecting against this financially destructive fraud.
This white paper highlights:
Why losses related to account takeover have reached all time high-levels;
How enterprises are failing to protect themselves and their customers adequately;
What the next-generation of advanced fraud protection looks like.