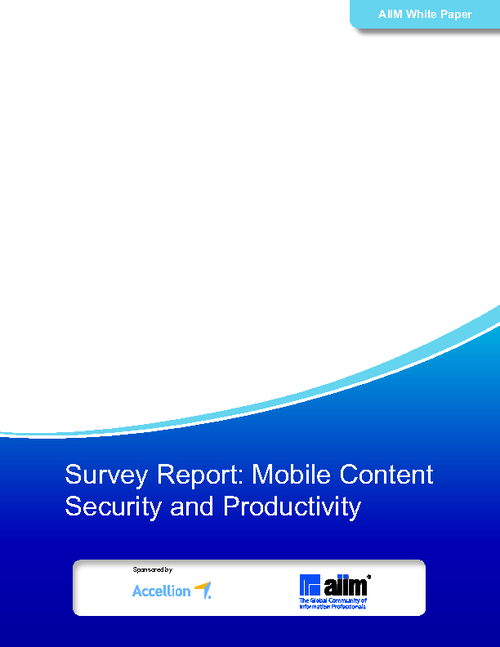 This report provides the key findings taken from a survey conducted by AIIM (an advocate and supporter of information professionals) between June and July 2013 with individual members of the AIIM community surveyed. The respondents cover a representative spread of industry and government sectors.
This report investigates:
How important mobile access is to users;
How likely they are to by-pass authorized systems;
How compliant current collaboration practices are;
What collaboration functionality user expect on their mobile devices.