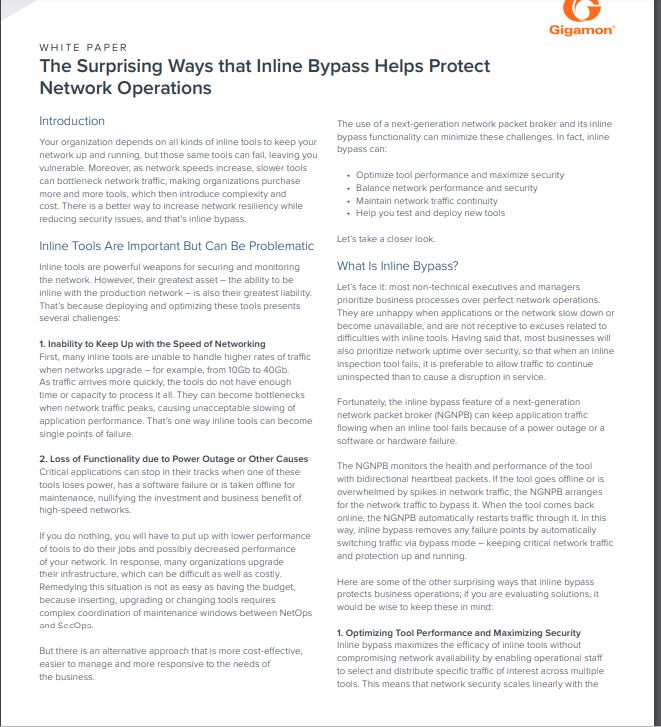 Better network uptime?
Increased network speeds and data volumes require solutions that optimize performance and security. With inline bypass you select which mode tools operate in, so you can make intelligent decisions. A critical component of next-generation network packet brokers, inline bypass means just that: you'll bypass problems and get network continuity.
Download the new whitepaper, "The Surprising Ways that Inline Bypass Protects Business Operations," that proves you can never have too much inline prevention.