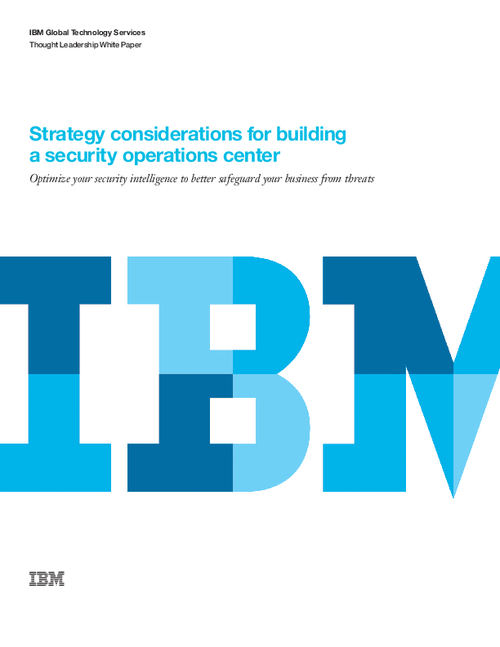 Building an enterprise security operations center (SOC) can be an effective path to reducing security vulnerabilities. An enterprise SOC encompasses the people, processes and technologies that handle information technology (IT) threat monitoring, forensic investigation, incident management and security reporting. It can include entirely internal operations, processes, technologies and staff, or a hybrid of out-tasked and internal capabilities. An enterprise SOC is particularly appropriate for large, global organizations that deal with significant amounts of data, which may be subject to complex legal and compliance requirements and at risk of targeted and sophisticated threats.
This paper describes the persistent and evolving IT threat landscape, along with the need for and benefits of building an enterprise SOC. It details:
How to assess the maturity and capabilities of your existing security operations;
Five essential functions that enterprise SOCs should address;
The myriad of considerations necessary to realize each function;
Broad capabilities that consulting partners can bring to the strategy and implementation of your enterprise SOC;
How you can jumpstart your enterprise SOC development efforts.