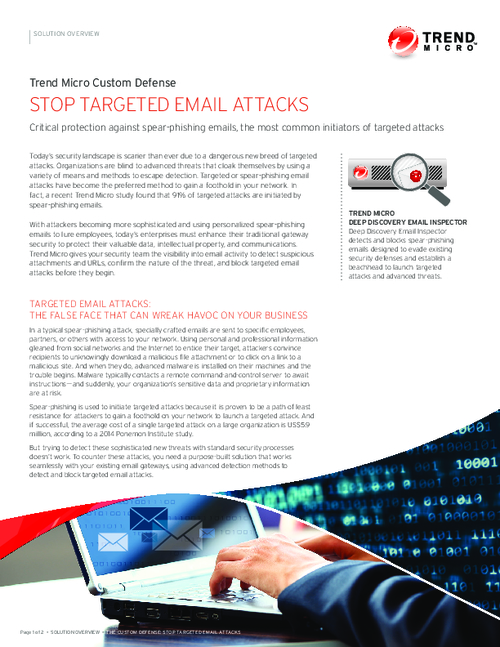 Today's security landscape is scarier than ever due to a dangerous new breed of targeted attacks. Organizations are blind to advanced threats that cloak themselves by using a variety of means and methods to escape detection. Targeted or spear-phishing email attacks have become the preferred method to gain a foothold in your network. In fact, a recent Trend Micro study found that 91% of targeted attacks are initiated by spear-phishing emails.
Download this white paper to learn:
How to protect sensitive data, intellectual property and privileged communications from theft and spying;
How to defend organizations and executives against unwanted exposure and damage to their reputation;
How to minimize the risk of major financial impacts associated with litigation, fines, cleanup and investigation costs.