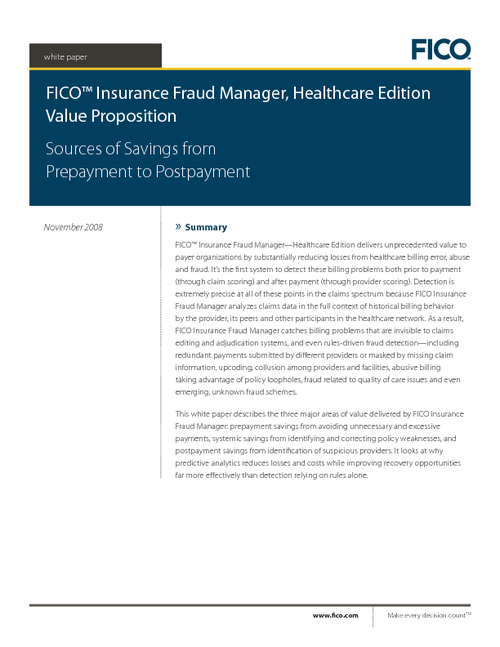 This white paper describes the three major areas of value delivered by FICO Insurance Fraud Manager: prepayment savings from avoiding unnecessary and excessive payments, systemic savings from identifying and correcting policy weaknesses, and postpayment savings from identification of suspicious providers.
FICO Insurance Fraud Manager catches billing problems that are invisible to claims editing and adjudication systems, and even rules-driven fraud detection- including redundant payments submitted by different providers or masked by missing claim information, upcoding, collusion among providers and facilities, abusive billing taking advantage of policy loopholes, fraud related to quality of care issues and even emerging, unknown fraud schemes.
Download the full paper to see how Insurance Fraud Manage can help you reduce losses and costs while improving recovery opportunities.