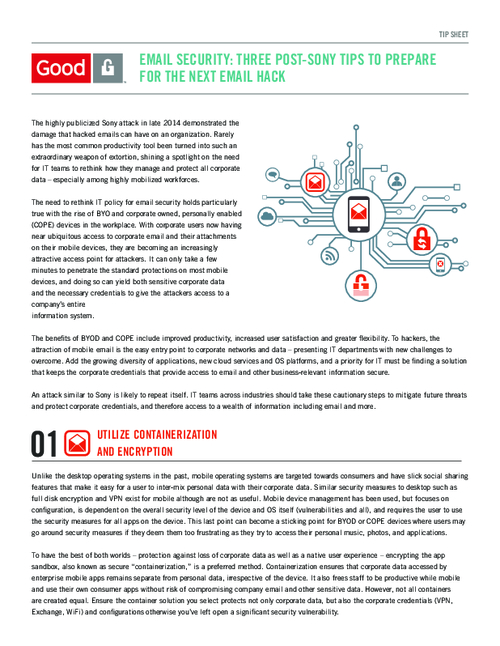 With enterprise users having nearly ubiquitous access to corporate email and attachments on mobile devices, they are becoming an increasingly attractive access point for attackers. It only takes a few minutes to penetrate the standard protections on most mobile devices, and doing so can expose both sensitive corporate data as well as credentials to access a company's entire information system. Read this tip sheet for lessons learned from the Sony hack and strategies to:
Ward off an email attack with a layered security approach;
Preserve user experience & privacy while securing BYO or COPE devices;
Advance mobile productivity with secure mobile business apps.