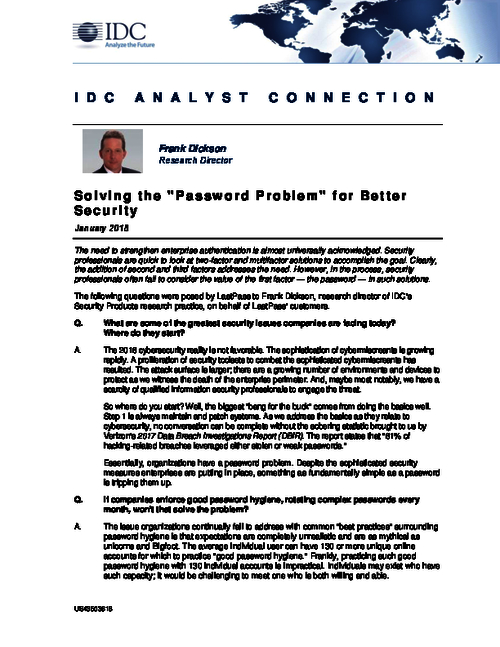 The need to strengthen enterprise authentication is almost universally acknowledged. Security professionals are quick to look at two-factor and multifactor solutions to accomplish the goal. Clearly, the addition of second and third factors addresses the need. However, in the process, security professionals often fail to consider the value of the first factor - the password - in such solutions.
Download this eBook to learn more about:
The greatest security issues companies are facing today;
The drawbacks and benefits of single sign-on solutions;
The common misconception of password management being all about security;
How password management tools help address the shadow IT problem.