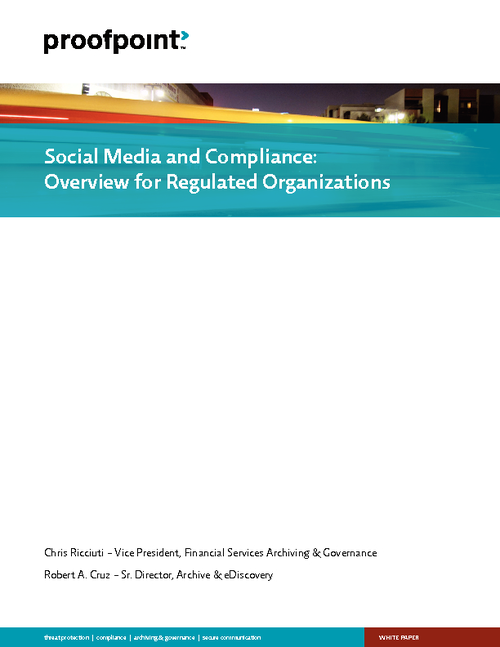 Social media is fast, ubiquitous, and in many cases produces measurable ROI to a business; however, it also poses significant risks that can become public and propagate virally.
This whitepaper defines a clear road map for social media compliance. Learn how to:
Meet regulatory compliance standards regarding social data collection;
Manage the unique risks associated to social media;
Achieve automated social media governance.