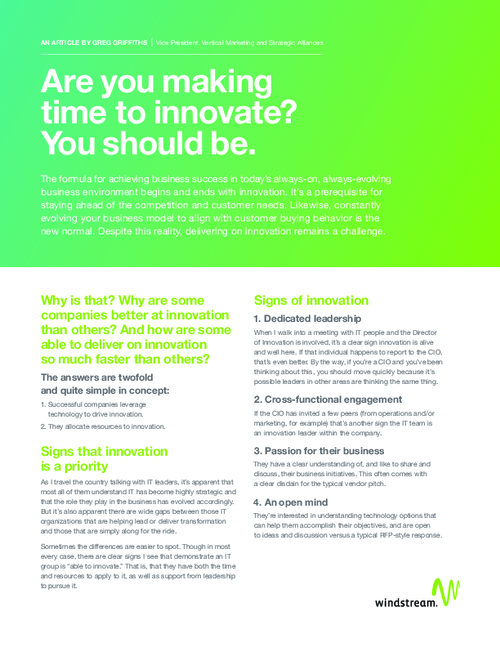 The formula for achieving business success in today's always-on, always-evolving business environment begins and ends with innovation. It's a prerequisite for staying ahead of the competition and customer needs.
Likewise, constantly evolving your business model to align with customer buying behavior is the new normal. Despite this reality, delivering on innovation remains a challenge.
Download this whitepaper to learn why innovation should be a priority.