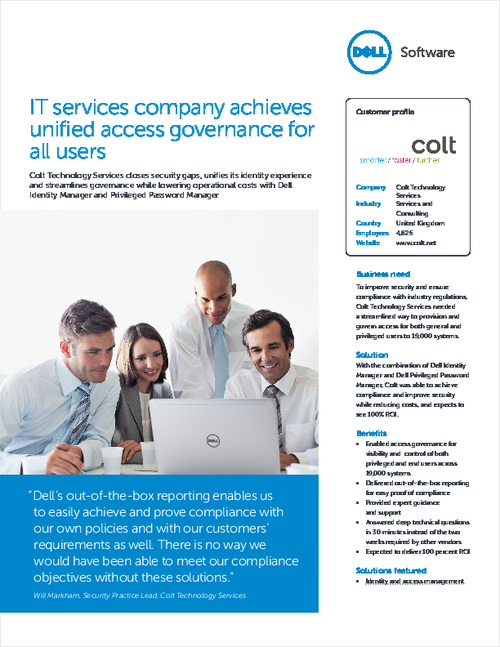 To improve security and ensure compliance with industry regulations, Colt Technology Services needed a streamlined way to provision and govern access for both general and privileged users to 19,000 systems.
With the combination of Dell Identity Manager and Dell Privileged Password Manager, Colt was able to achieve compliance and improve security while reducing costs, and expects to see 100% ROI.
Download this case study learn how IBM was able to help Colt Technology Services overcome their challenges, close security gaps, unify its identity experience and streamline governance while lowering operational costs with Dell Identity Manager and Privileged Password Manager.