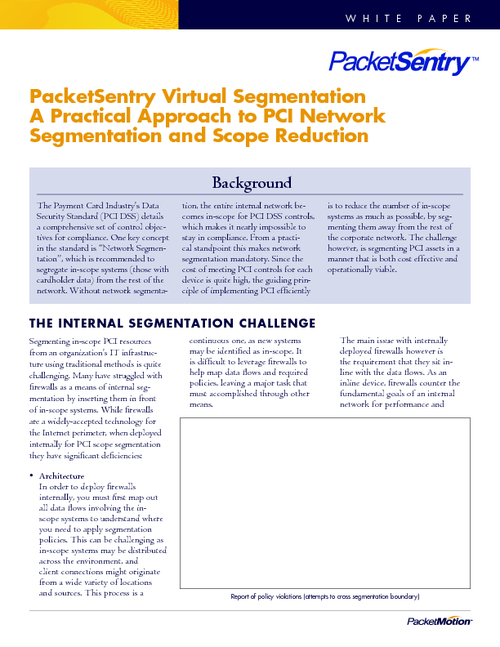 Segmenting in-scope PCI resources from an organization's IT infrastructure using traditional methods is quite challenging. Many have struggled with firewalls as a means of internal segmentation by inserting them in front of in-scope systems. While firewalls are a widely accepted technology for the Internet perimeter, when deployed internally for PCI scope segmentation they have significant deficiencies.
This white paper outlines:
Challenges of internal network segmentation;
How PacketSentry can segment assets in an operationally efficient manner;
ROI of PacketSentry VS internal firewalls.