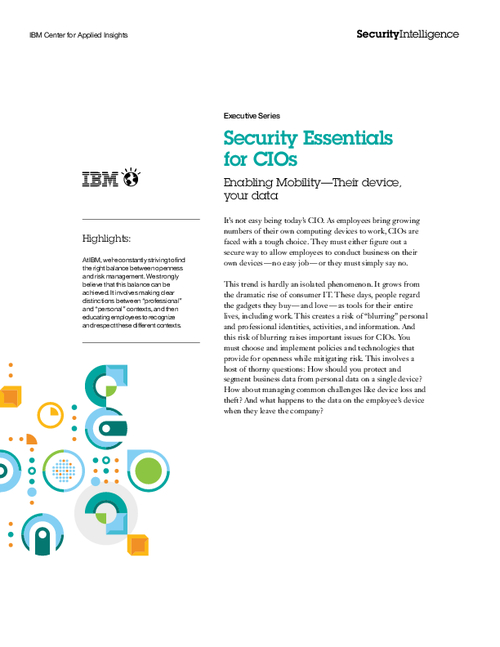 It's not easy being today's CIO. As employees bring growing numbers of their own computing devices to work, CIOs are faced with a tough choice. They must either figure out a secure way to allow employees to conduct business on their own devices-no easy job-or they must simply say no.
This trend is hardly an isolated phenomenon. It grows from the dramatic rise of consumer IT. These days, people regard the gadgets they buy-and love-as tools for their entire lives, including work. This creates a risk of "blurring" personal and professional identities, activities, and information. And this risk of blurring raises important issues for CIOs. You must choose and implement policies and technologies that provide for openness while mitigating risk.
Download this whitepaper that offers insights to CIOs regarding key security essentials for enabling mobility and BYOD.